Whether you are an avid book reader or not, the feel of a good bookstore will surely take your attention. When you pass by a beautiful bookstore, you will definitely walk in. The aroma of new books roaming inside a hall can give a pleasant chill to your body. Moreover, a collection of all kinds of books can be a haven for bibliophiles.
Books provide a safe escape from reality and the bookstore can be a temple for it. In the era of the digital world where you can shop books from plenty of online bookstores, something about the physical bookstore feels magical.
If you are a bookworm, then these bookstores in Kathamndu can be the best place to purchase a book:
1. Pilgrims Book House
Pilgrims Book House is a bookstore, physically based in Kathmandu, serving readers since 1984, providing books on various subjects. They specialize in books on Everest, mountaineering and trekking, Himalayas, religion, Buddhism, Hinduism, philosophy, yoga, Nepal, Tibet, China, central Asia, erotica, Fiction & Non-fiction, Children books, health, cookery, rare and out of print books. A haven for book lovers, it is one of the finest places for bibliophiles.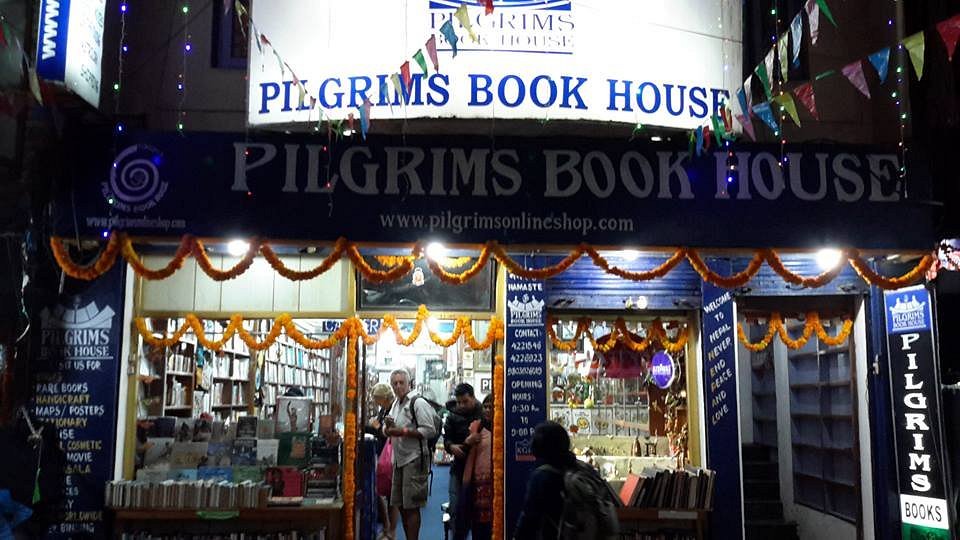 2. Patan Book Shop
Located right next to Patan Dhoka, Patan Book shop is one of the first bookstores to have all the new book arrivals if you are waiting particularly for one. A beautiful bookstore in the heart of Patan, every book lover should visit this place. And, this warm and cozy place has all kinds of popular English and Nepali fiction and nonfiction titles along with travel books and accessories.
3. Mandala Book Point
Mandala Book Point also counts as the best bookstore in Kathmandu. They have a great collection of books in various genres and offer a reasonable price for the books. Located in the busy streets of Kantipath, Mandala book point is a highly recommended place for people passionate about books.
4. Book Paradise
As the name suggests, Book Paradise is really a paradise for bookworms. Despite being relatively small, they sell some pretty rare books that many other bookstores don't. It's located at a pretty convenient location, on Jamal on the way to Durbarmarg. Usually crowded by book lovers, it's a must-visit bookstore in all of Kathmandu.
5. Ekta Books
Ekta, particularly known for its publishing company, also has the finest bookstore in all of Nepal. Ekta Books is a four-storied building filled with books so it is kind of a heaven for bibliophiles. The environment gives a feeling like that of a foreign library with all sorts of available books. Located at Prasuti Marga, Thapathali, and serving since 1982, Ekta Books is the ultimate choice of authors and readers alike.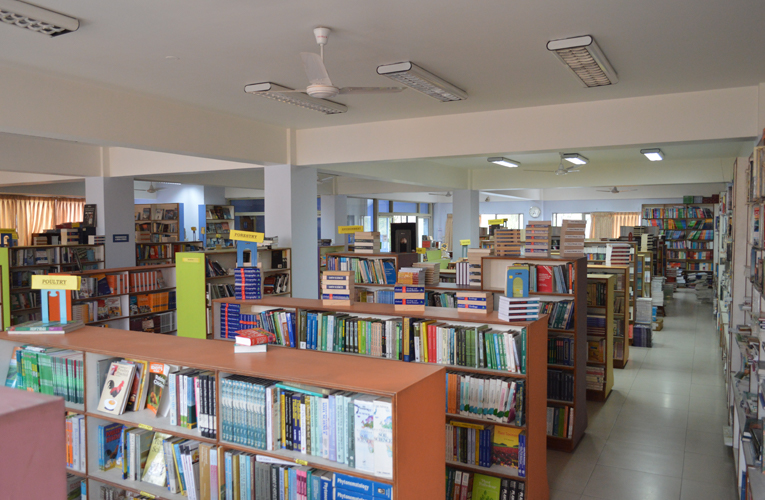 6. Brihas Library
Situated just beside Lumbini Academic College, a newly opened place for book lovers is a must-visit. The place offers all kinds of fictional and non-fictional books. The best feature of the place is that it is a book cafe. Readers can enjoy their book with a cup of coffee.
Plus, they also provide a subscription-based service and you can read unlimited books for just Rs. 1,000 for a whole year. The whole thing seems like a dream come true for book lovers.
7. Vajra Book
If anyone looking for books about Nepal, Tibet, Buddhism, and the Himalayas. Vajra Book is an excellent choice. Founded by Bidur Dangol who has worked in the book industry for over 30 years, his experience and ability to supply customers with just what they need has been very helpful for book lovers.
Furthermore, the most amazing thing about the bookstore is that if you buy a book here, you are likely to meet the author as well.
8. Nepal Book Depot
Nepal Book Depot is also one of the must-visit bookstores for bibliophiles. The bookstore offers some of the lowest prices for Nepalese and international books. Moreover, you can find a wide range of books on Carpets, Mountaineering, Wildlife, Literature, Yoga, Ayurveda, Health, etc.
9. Summit Book House
A famous bookstore located in Thamel, Summit Book House is an excellent place to find old and new books of every genre. It is also known for exchanging old books for new ones. In addition to books, they also sell souvenirs which you can also shop for along with books.
How many of you are walking in these bookstores?
Also Read: 7 Books Unveiling the Tales of Kathmandu That Everyone Should Read