Athletes are without a doubt a celebrity in Sportsworld. Adored, admired, and respected by millions of fans for their love, passion, and dedication to their sports, they are an inspiration to millions of fans.
However, with fame and money, athletes sometimes get involved in wrongdoings that can tarnish their reputations. One of the worst cases is sexual abuse accusation. Such an accusation is one of the worst things that can happen to any athlete.
While some of the accusations can be fake, others might be true. And, those athletes deserve severe punishments for such crimes if found guilty. Many star athletes have been accused of rape disappointing millions of fans. We have enlisted some for you:
1. Maradona
The football legend is not a stranger to controversies. Maradona who is a celebrated footballer and a legend of the game has been accused of raping two minor girls. It was revealed by the Nexofin website, they published a set of pictures of Maradona wearing only boxers with two very young women who were also half naked. One of the girls, Mavys Alvarez, from Cuba, had a relationship with the athlete for five years. She said he subjected her to physical and sexual violence when she was 16 and introduced her to drug addiction. In previous media interviews, Ms. Alvarez described the relationship as consensual but also said that Maradona had forced himself upon her at least once.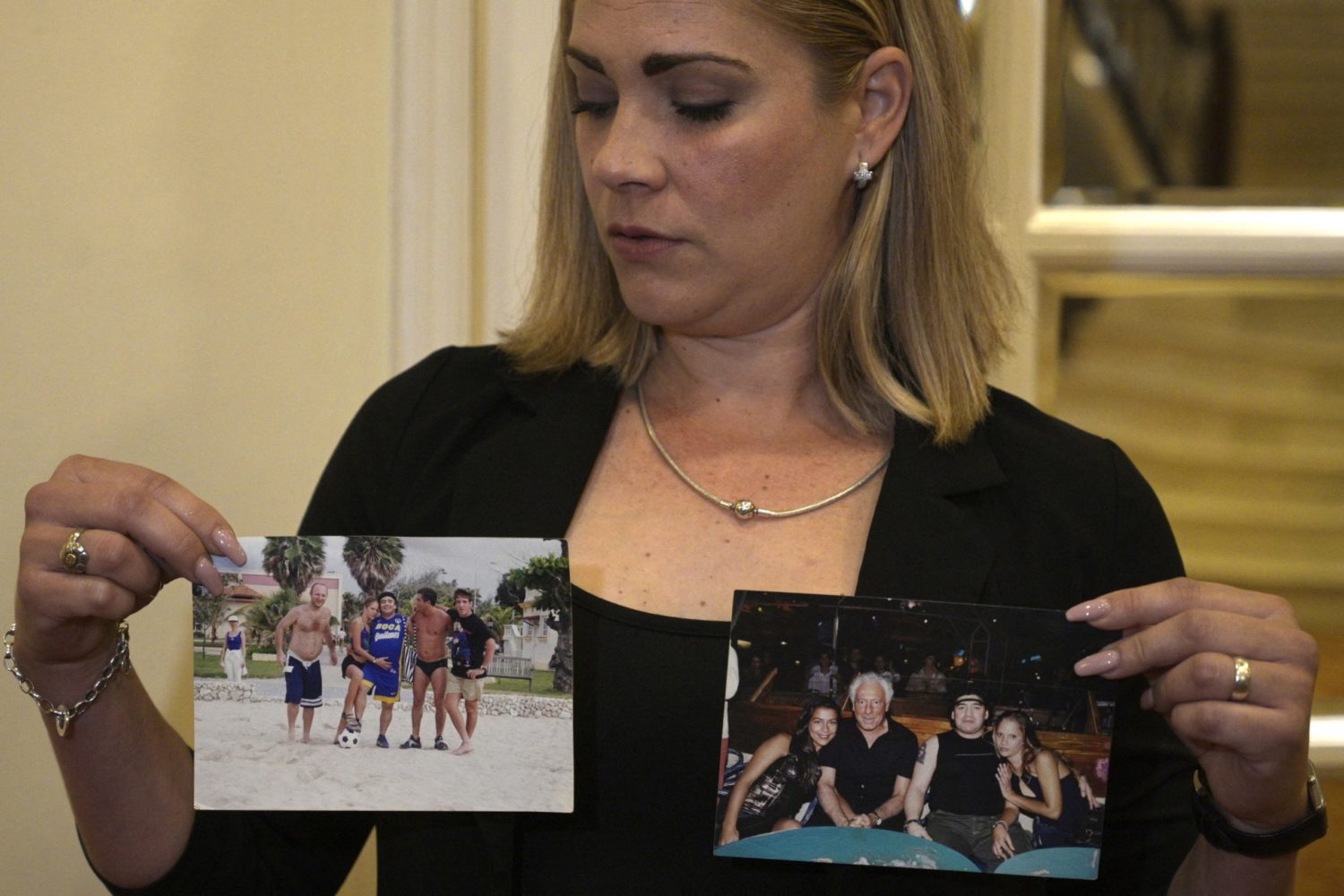 2. Cristiano Ronaldo
We are not unfamiliar with the infamous Cristiano Ronaldo rape allegations by an American model Kathryn Mayorga at a Las Vegas Hotel in 2009. It broke the heart of millions of fans. Ronaldo denied all the allegations and said that the sexual intimacy was consensual. Las Vegas prosecutors did not charge Ronaldo based on the review of information at the time. The sexual assault couldn't be proven beyond a reasonable doubt. Later in 2018, the same lady filed a rape case in Nevada. And in 2021 demanded 56 million euros in damage. The case was dismissed by the District Court of Nevada due to the repeated use of cyber-hacked attorney-privileged documents.
3. Neymar
In 2019, Neymar was accused of raping a Brazilian model in a Paris hotel. The player countered that the event was consensual. And even released screenshots of the conversation the two had, which included explicit images of the woman. The case against Neymar was dropped, and Brazilian authorities then charged the woman with slander, extortion, and procedural fraud. All of which were either dismissed or later dropped on acquittal.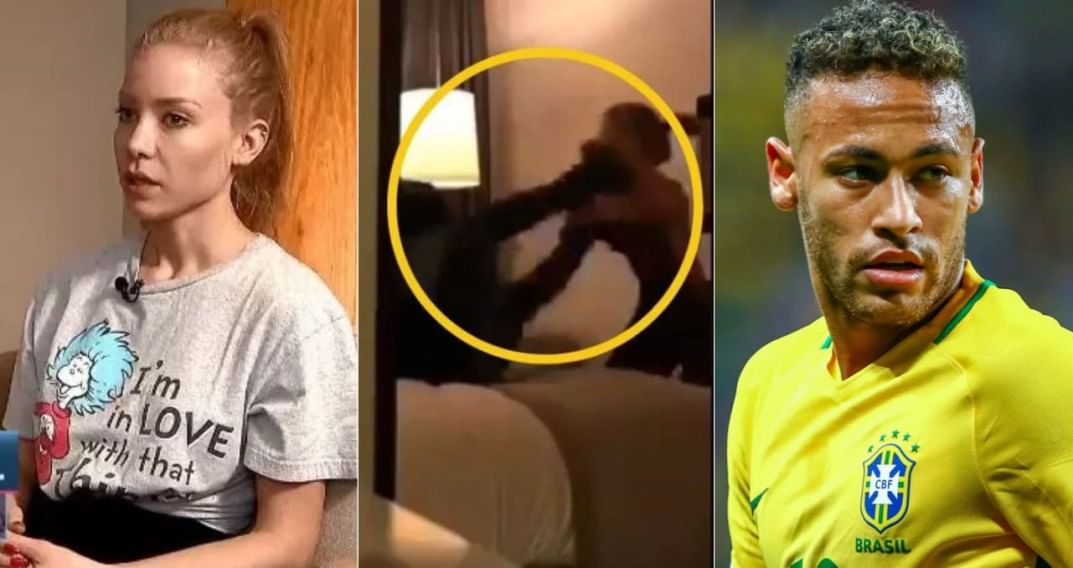 4. Mike Tyson
Boxing Legend Mike Tyson also known as 'IRON MIKE' was also accused of rape. Mike Tyson dealt with a rape charge during the peak of his career in 1991. Tyson was convicted of raping the then 18-year-old Miss Black Rhode Island Desiree Washington. He was sentenced to six years in prison plus four years probation. He served three years and was released in 1995. Tyson is one of the athletes that was found guilty and served a jail term. After being released he went on to resume his boxing career.
5. Kobe Bryant
In the summer of 2003, Basketball player Kobe Bryant was arrested in connection with an investigation of a sexual assault complaint filed by a 19-year-old hotel employee. Bryant had checked into The Lodge and Spa at Cordillera in Eagle County in advance of undergoing knee surgery nearby. The accuser stated that Bryant raped her in his hotel room the night before Bryant was to have the procedure. Bryant admitted to an extramarital sexual encounter with his accuser but denied her sexual assault allegation. The accusation tarnished Bryant's reputation. In September 2004, the assault case was dropped by prosecutors after the accuser decided not to testify at the trial. Afterward, Bryant agreed to apologize to her for the incident despite the consensual act.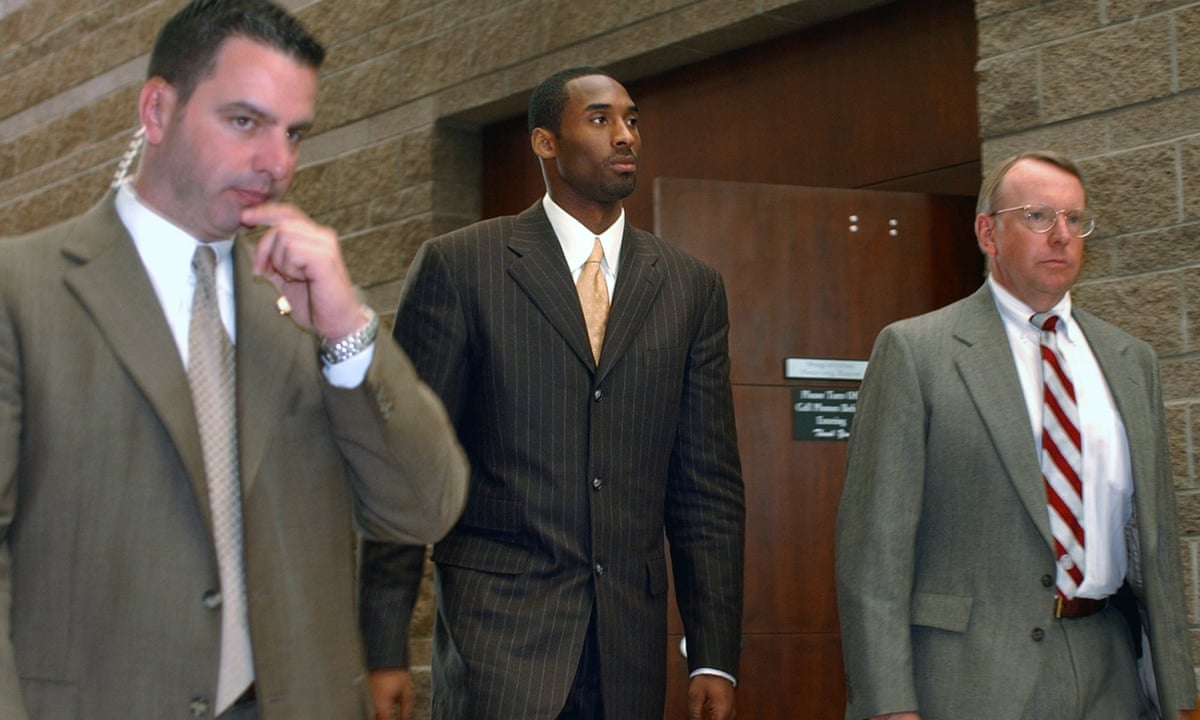 6.  Shoaib Akhtar
Former Pakistan pacer Shoaib Akhtar made a shocking revelation about the time when he was wrongly accused of Rape in 2005. Akhtar recalled the 2005 tour of Australia when he urged the Pakistan Cricket Board (PCB) to issue a clarification after a teammate's 'misunderstanding' with a woman led to him getting accused of molestation. Pakistan team management hid some other boy's doing," said Akhtar. Akhtar was called back home from the tour of Australia which added fuel to fire. However, PCB was quick to rubbish the media reports claiming Akhtar was guilty. And clarified that the former pacer was called back to achieve full fitness ahead of Pakistan's tour of India.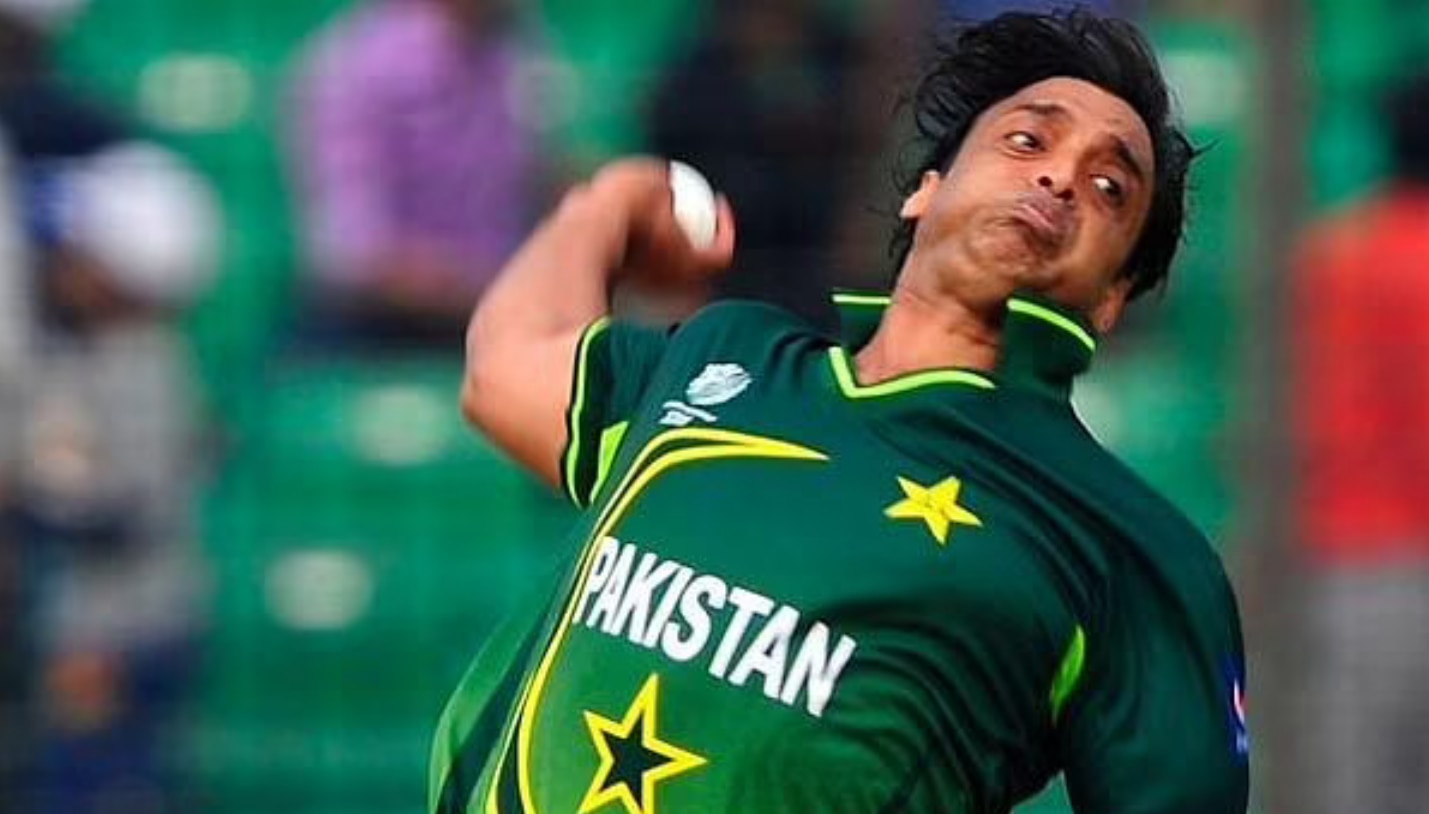 7. Hardik Pandya
Indian cricketer Hardik Pandya along with teammate Munaf Patel and BCCI vice-president Rajeev Shukla has been accused of rape and sexual offenses. The complaint was filed in Mumbai by the wife of Riyaz Bhati, a notorious underworld don. With rape allegations primarily directed towards Rajeev Shukla, Hardik Pandya also appeared as an individual who raped her under the influence of alcohol along with two other individuals.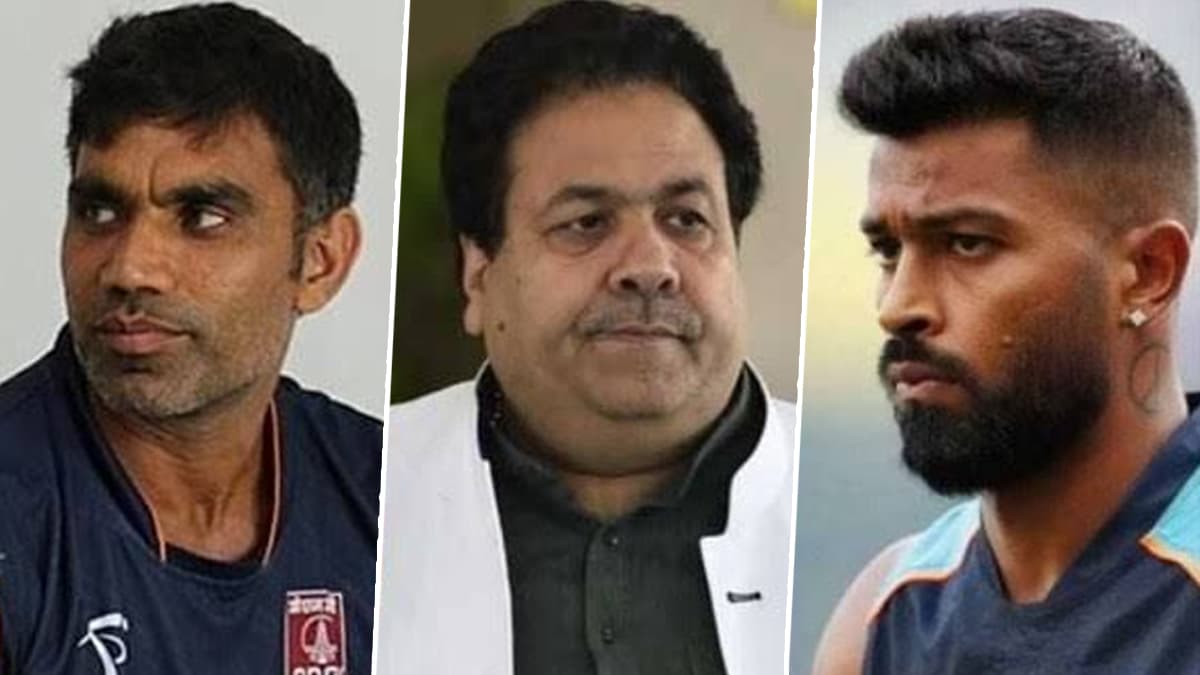 8. Sandeep Lamichanne
Nepal cricket team captain, Sandeep Lamichhane, was accused of raping a minor. The teen-aged girl filed an FIR at Gaushala Metropolitan Police Circle in Kathmandu. She had accused 22-year-old Lamichhane had raped her in a hotel room in Kathmandu. According to the case filed at the Police Circle Gaushala, Sandeep allegedly took the girl to various places in Kathmandu and Bhaktapur for a visit on August 21, 2022. And, raped her in a hotel in Kathmandu the same night. Sandeep however denied the accusations and said that he is innocent. Furthermore, he said that he will cooperate with the police and CAN on the case.
9. Tom Payne
A former NBA player and the first African American to play college basketball at the University of Kentucky, Tom Payne was convicted of two counts of rape and one count of sodomy in 1972. He served five years in a Georgia prison. Upon his release, he was sent to Kentucky where he faced additional charges. Furthermore, he served another five years in prison before he was caught assaulting another woman in 1986. Also, he went back to prison until 2000 when he was shipped back to Kentucky to face another 15 years on a parole violation.
10. Ben Roethlisberger
In 2008, Benjamin Todd Roethlisberger Sr., nicknamed "Big Ben", was a former American football quarterback. He was accused of sexual assault by hotel employee Andrea McNulty after an alleged encounter at a Lake Tahoe hotel and casino. Ben Roethlisberger denied the allegations by stating everything was consensual. However, the case was dropped after McNulty's co-worker stated she bragged about having sex with the former Pittsburgh Steelers QB. But 'Big Ben' made an alleged second offense in 2010. Meanwhile, an anonymous college student also accused him of raping her inside a bathroom at a Georgia nightclub.