On Valentine's day, 4 years ago, the lead vocalist and guitarist of the acoustic experimental Sikkim-based band Tribal Rain formed in 2014, was found dead in his residence at Namchi in South Sikkim. The cause of his death was found to be suicide as per the news. The band was famous for their soft acoustic indie music like 'Narisawna', 'Jiunu Nai Hola' and 'Bhanai' among their songs. 
The soothing voice of the lead singer, Rahul Rai, is so mesmerizing that you can feel connected to the song. It's sad that a great talent was gone too soon. He was one such a bright and brilliant start. Those who know him know how his work is of mesmerizing and high quality striking all of us ethereal. But the fact that he no longer will sing for us left us with bereft loss. We can just surf the internet to hear his voice and his works leaving us a bitter taste in our mouth that he is no more with us anymore.
History
Born as the first child of the Padma and Nayan Kumar Rai on 14th October 1989, Rahul Rai was born in Kolkata. Just like any typical ordinary boy he also had some strong attachment and dedication to his passion for music. 
He enrolled in Mount Carmel School from Namchi where he finished his preliminary schooling from kindergarten to 4th standard. After this to continue his further studies he migrated to Bangalore and lived with his maternal uncle. During this time he was introduced to music and developed his taste in music. He was so into music that he used to bunk classes and joined his friends at musical hangouts. His constant bunks and hangouts led to numerous complaints from his teachers.
After completing middle school he returned back to his homeland and joined New Light Academy where he completed school. During this time he along with his friends came up with the idea of forming a band.
Musical Career
They came up with an amateur band named 'Dream Diabolic' which features a heavy metal genre. They did great with the bank and achieved the title of "Regional Campus Rock Idol" in 2009. 
His journey kept going on. On this journey, the band got disbanded and he then dropped out of college in the second year. Instead, he enrolled in Sikkim University to pursue his career in music. During this time, on his mother's advice, he stopped performing heavy metal songs and focused on his own musical style. He and his friends started jamming out and came up with the idea of forming a new band, 'Tribal Rain'.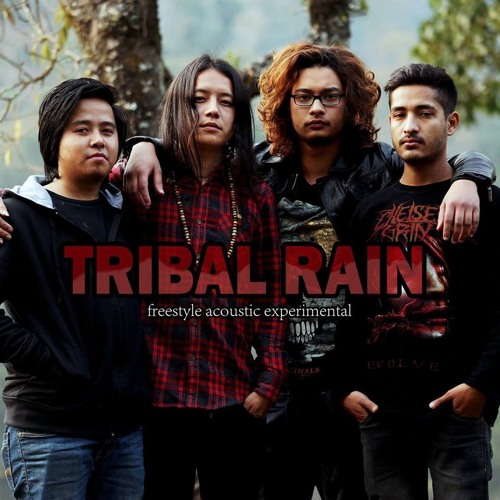 The band was solely focused on the Nepali language. Initially, Namgyal, Asish, Mingma, Abinesh, Biren, Bishal, Yowan, and Rahul himself was included but later the composition changed. Later it was the band composition was changed. The band considered its genre freestyle acoustic experimental and NGL each of their songs is so hypnotizing and you can just feel it.
Music
We, the team of Nepwave, are looking back at some of Rai's achievements and musical gifts, so we picked out some of his best music for everyone.