Gai Jatra is a festival celebrated by the Newar community. Gai means cow and Jatra means festival. The festival of Cows is celebrated to commemorate the death of loved ones. This festival usually falls in the month of Bhadra.
Gai Jatra is celebrated to remember loved ones and ease the pain and sorrow. The main reason behind celebrating the festival is to share the sorrow and take comfort in knowing that your lost ones are safe in heaven. It is celebrated as a happy carnival with traditional Newari stick dancing, singing, unique drama, and laughter on the streets of Kathmandu.
Origin
The origin of this celebration goes back to the reign of the Malla rulers. In the 17th century when Pratap Malla lost his young son, the Malla Queen was in mourning for a long time due to the untimely death of their son. The king in an attempt to console her asked every family that lost a loved one to come out in a procession to show the queen that she was not alone with her suffering.
He asked everyone to dress up in crazy and colorful outfits and also gave freedom of speech to the people. All sort of jokes, mimicry of high personality, dances, and drum-stick music was allowed along with the cow procession. The grieving queen eventually smiled and accepted the death of her son. The king overwhelmed with happiness established the tradition to celebrate Gai Jatra. That is why there is much joy during the procession that goes through the streets.
How is Gai Jatra Celebrated?
During Gaijatra, it is a tradition that any family who has lost a relative during the last year participates in a procession through the streets of Kathmandu, leading a cow. In Hinduism, a cow is regarded as the most scared of all the domestic animals. It is believed that the cow, will assist a deceased relative on their journey to heaven.
During the morning, the cows are bathed especially in the tail part, and people from home worship the cow and put Tika on their body and forehead and decorate them with garlands. The cow's procession began with the parade in the different parts of the city including Kathmandu valley.
Nowadays, cows are not easily available so they dress a young boy as a cow and start the procession. When the parade passes through the street, people offer food, gifts, and money to the cow owners or cowboys. It is said that this kind of offering brings luck in the coming days.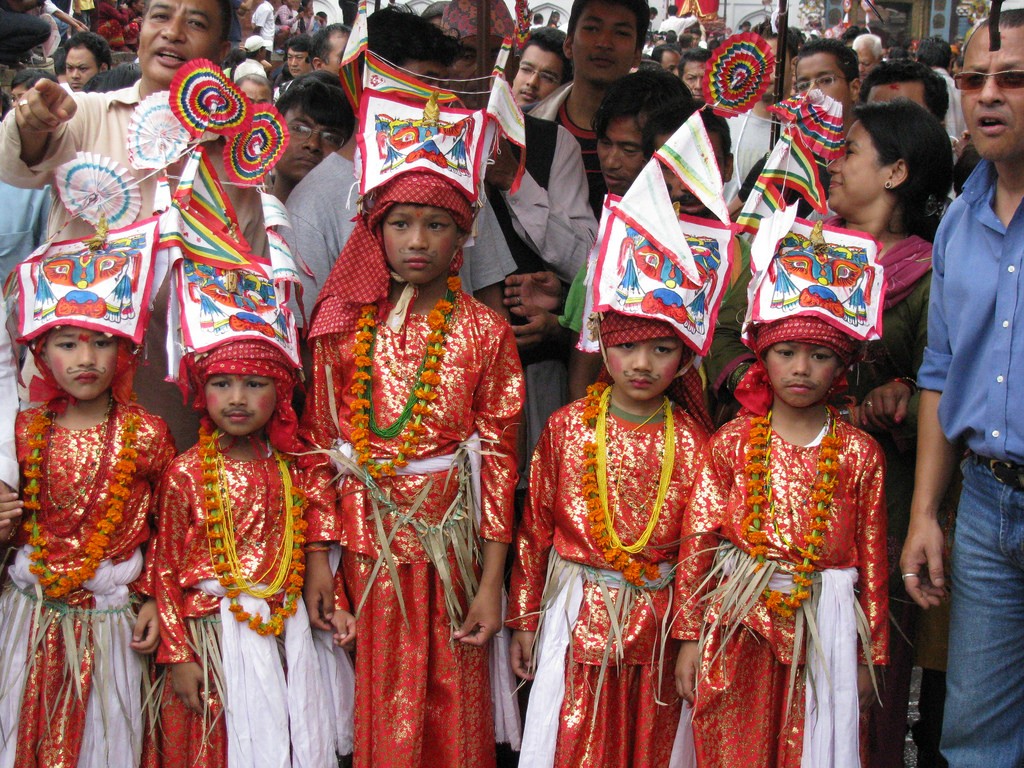 Gai Jatra has also evolved into TV shows where comedians perform comedy that targets political personalities and do political satires. Nevertheless, it is an excellent festival to remember the dead with a lot of fun, dance, and music.
Also Read: How an MBA Graduated Kumari Is Reforming the 700 Years Old Tradition